high quality PCD turning tools automotive
PCD tools are superior to grinding when machining high-silicon aluminum automotive parts such as cylinder heads, engine blocks, ducts, gearboxes, and wheels.When using PCD tools, effective chip removal is very important. Chips generated by PCD tools are very fast. The machining system must continuously and quickly remove chips from the work area. Coolant, air mist, chilled air, and their combination all have an impact.


Tungsten steel refers to carbide turning tools, suitable for processing materials quenching and tempering hardness. Diamond turning tool refers to the material used by diamond turning tool PCD and high speed, high precision and high hardness processing.PCD tool for processing carbon fiber, carbon fiber composite materials are difficult to process materials, because carbon fiber composite materials have high strength, large specific heat capacity, heat shock resistance, light weight, stable friction coefficient and excellent wear resistance.

Features:
1. The tool wears fast. If the tungsten fiber cutter or high-speed steel cutter is used for processing carbon fiber, the wear is fast and the blunt knife is processed, which is easy to cause the blank damage.
2. During the finishing, the change of the size and shape of the cutter seriously affects the shape and dimensional accuracy of the product;
3. The material is layered, massively collapsed, and torn off. In severe cases, the processed parts will be scrapped, affecting the product yield and processing quality;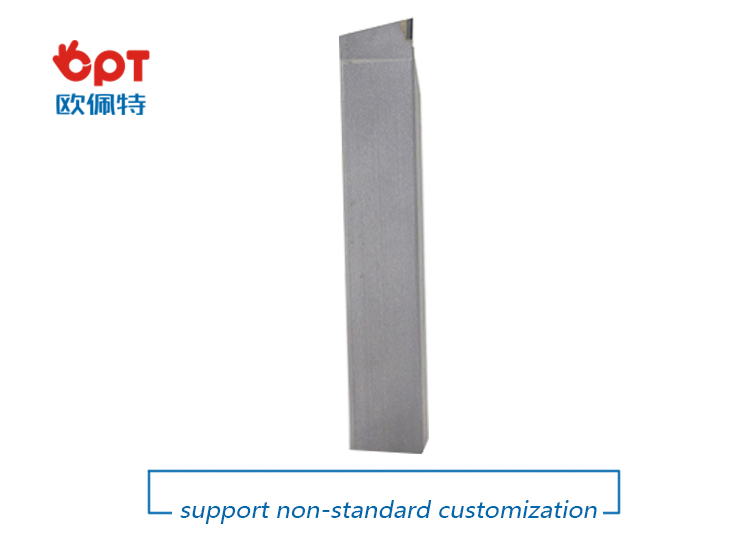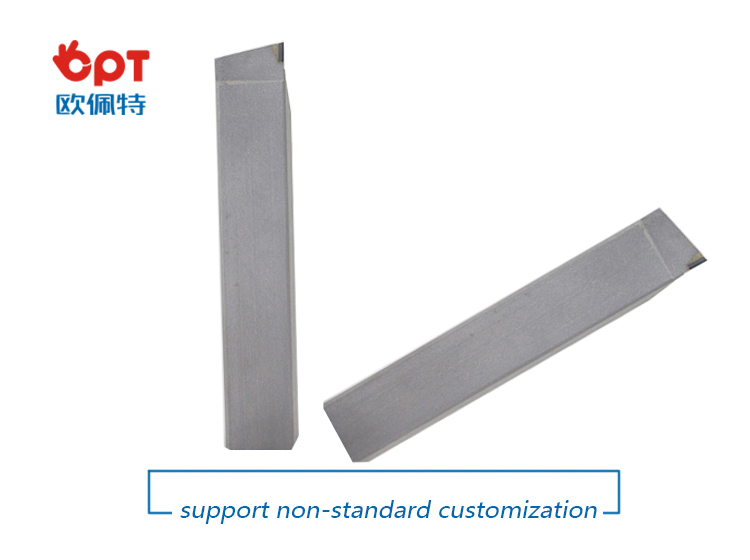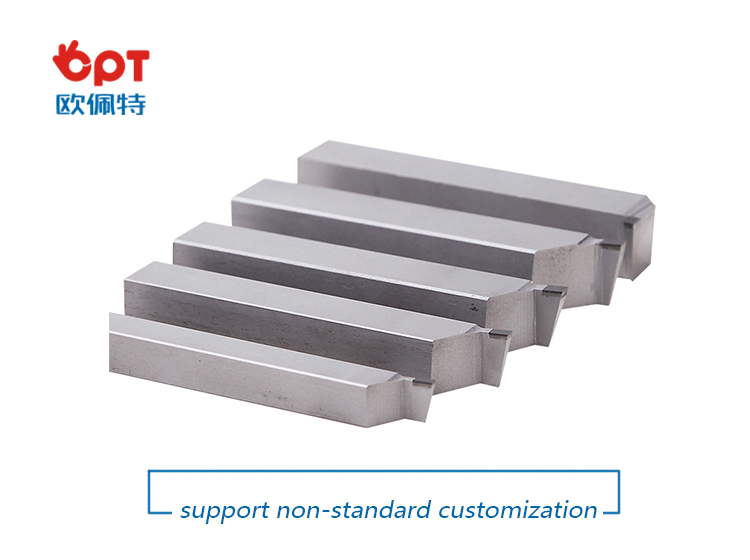 Main Products:
1. PCD inserts
2. PCD reamers
3. PCD End Mills
4. Woodworking Tool
5. Carbide inserts
6. Carbide End Mills
7. Carbide drills
8. Carbide Taps and so on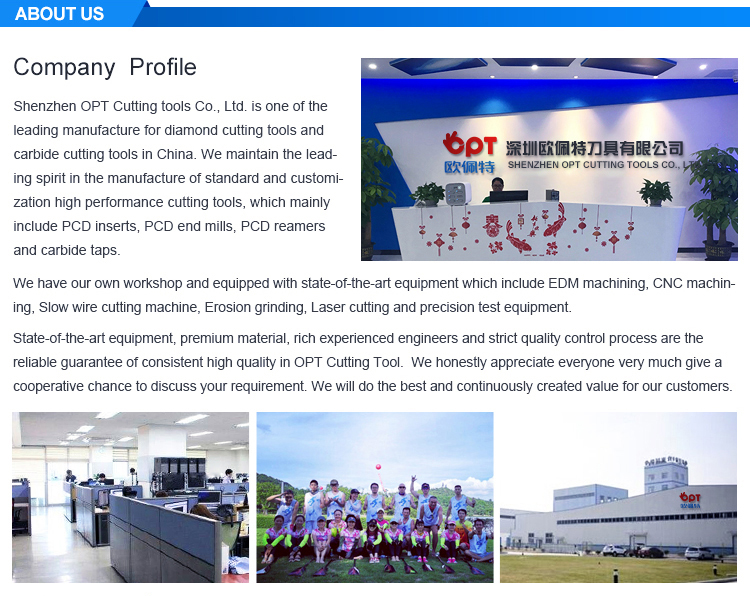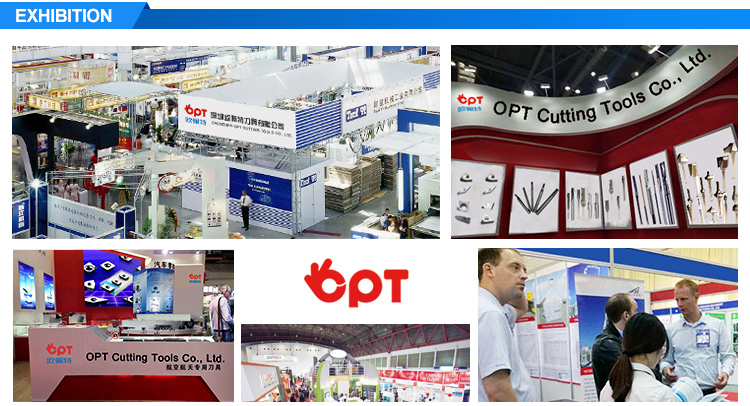 We are specialize in manufacturing PCD diamond tools and Carbide tools. We also offered customized cutting tools per drawings, and provide package according to customer requirements. We manufacture a series range of cutting tools for machining of Cast iron, Aluminium alloy and Non-Ferros metal, it is widely used in all major sectors like Automobiles, Engineering, Aerospace, Aviation and 3C industry.
Premium quality of raw material is used in the production and strict examination during processing with advanced equipment, so our client are satisfied with our reliable quality and on-time delivery.For these years we have been made a large forward in the technologies of manufacturing cutting tools. With high quality on performance and price, our product sells well both on domestic and overseas market. And we will always focus on the quality and best service, to make long business relationship.